OUR EXPERTISE IN SOFTWARE PROGRAMMING AND THE WEIGH SCALE INDUSTRY MAKE US AN IDEAL CHOICE TO SOURCE OR DEVELOP A TOTAL WEIGHING SYSTEM FOR YOUR BUSINESS.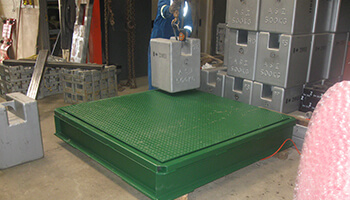 As specialists in scale and measurement solutions, we offer and customize software to help optimize your operations. We have programmed custom applications for almost every major industry including retail, resource development, livestock and vehicle. This has involved the development of unattended scale solutions, internet managed products and integrating weighing software into existing operational systems.
Our expertise in software programming and the weigh scale industry make us an ideal choice to source or develop a total weighing system for your business.
HARDWARE &
SOFTWARE
An important element of our software programming is implanting the right hardware to interface with your operators. Whether we're integrating into your solutions, or sourcing new micro-controllers or terminals, we have an approach that works with you operations. Our hardware products are designed to easily interact with other computers, wireless transceivers, printers and scale indicators.
USER-FRIENDLY
DESIGN
Operational tools have to be easy to understand and approachable for a variety of workers. Our systems are designed to be intuitive, holding the user's hand through the process and ensuring accurate measurement. As part of our application development process, we work with your team to understand who the users are and what information is important; designing the software custom to your business.
DATA
MANAGEMENT
The more information you can collect, the better you can understand you performance. Our solutions will track and manage large volumes of data, giving you historical performance measurements. This allows you to perform any sort of analytical research, trending and statistical breakdown for whatever you weigh. Use our tools, or export information to process in your preferred approach.
SYSTEM
INTEGRATION
By having our solutions work with any personal computer running Windows, you can easily access and manipulate data. Our experts can help integrate scale solutions into your existing operations software, streamlining information around your current management products. This is ideal for oil and gas, mining, forestry, or other industries that generally operate large scale business software for materials and transportation.