WHEN ACCURACY COUNTS, ACCURATE SCALES PROFESSIONAL BALANCES DELIVER RELIABLE RESULTS EVERY TIME FOR SHIPPING, PORTIONING, RECIPES AND FORMUALTION. ALL THIS AND A SMALL FOOTPRINT MEANS THEY'LL FIT MOST ANYWHERE.
TC SERIES, RICE LAKE WEIGHING SYSTEMS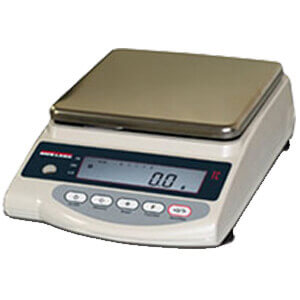 Effortless and accurate, the TC Series balance brings fast response times and a simple user experience. With selectable modes-weight, 12 units of measure, unit count and percentage, this is a versatile and efficient balance. There is also an optional rechargeable battery to support the TC series.
Standard Features
6.5 mm LCD display
Mono-Metal Tuning Fork Sensor (MMTS)
115V AC adaptor included
NAVIGATOR XT SERIES, OHAUS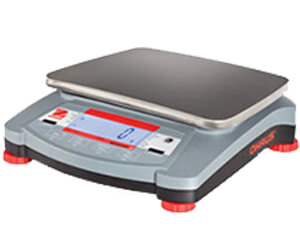 This premiere compact balance offers touchless sensors, ultra-fast response times and overload protection. It supports an assortment of weighing applications including quality control, inventory management, shipping and receiving, recipes and formulation and portioning. Touch-free controls will help you avoid residue and contamination. Capable of stabilizing in less than one second.
Standard Features
Touchless infrared sensors
LCD display
Transportation & calibration lock switch
Hygienic design
IP43 rating
Internal rechargeable battery
Great for laboratory, industrial or educational applications, this balance is super easy to use, fast and suitable for various applications. With built in parts counting, percent weighing, totalization and display hold, the Scout Pro is versatile and simple.
Standard Features
0.6″ LCD display
Below balance weighing (hook included)
Overload & underload indicators
Battery or AC operated (AC adapter included)