DURABLE, PORTABLE, RELIABLE; WE BUILD AND SUPPORT SCALES FOR THE AGGREGATE INDUSTRY THAT WITHSTAND THE TEST OF TIME. WE ALSO PROVIDE SOFTWARE AND AUTOMATION TOOLS TO HELP SIMPLIFY MEASUREMENT.
TOTAL SOLUTIONS FOR AGGREGATE MEASUREMENT
The word aggregate encompasses many different industries. We provide portable and permanent truck scale solutions for related aggregate industries such as gravel pits, paving companies, and frac sand plants.
With many different portable designs available, we can make it easy to quickly relocate while being durable enough to be able to handle large rock trucks.
Story One:TRAFFIC MANAGEMENT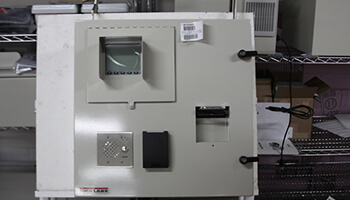 The most common business problem we hear is how to properly manage multiple truck & products coming in and going out. Hundreds of vehicles can pass through in a day, and managing that data can be complex and prone to error.
All of our software is built in house, designed around your business requirements. When a load arrives on the scale, the system is designed to prompt operators to gather important information.
By automating the process and custom making the systems to your needs, we remove the chance for error.
Story Two: MATERIALS TRACKING
Knowing what the materials pass through your scales is vital to proper billing and accounting. Attendants may oversee hundreds of vehicles, so systems should be fast, simple and make their lives easier.
Besides simplifying the job of operators, we also have systems that automatically track your load. With our comprehensive system, details on the product, where it started, what truck it is and who is the driver can all be managed in one place.
Customers also want the ability to have their transactions directly linked to their accounting processes. With our own custom programming capability, we can help bridge multiple systems to share information.
CLIENT DEDICATION
We look to build relationships that implement great tools backed by timely maintenance. Consider it a full service approach; where we will help find the right product, implement it and remain on-call to support you going forward.
This dedication to our clients has made us a top choice for custom measurement solutions because we see every project as more than just a scale. Our weighing systems are cutting edge technology that helps you better organize your raw materials. It is custom tailored for your business and supported by industry experts.
You'll immediately notice how much simpler and efficient your operations are when you add our sophisticated systems.

TIMELY MAINTENANCE SERVICES
Aggregate scales are critical business tools, and any errors in the reading can be extremely costly. Even a fraction off means that after dozens of loads you could be losing money, so we offer on call maintenance support.
Accurate Scales has mobile crews that are highly trained to test and calibrate your scales, ensuring that you receive a reliable measurement. Even if you are using a scale not built by us, we have teams available to travel around Alberta to provide support.
We believe our customers will get greater value by having a relationship with their scale provider. Solutions are more tailored for business and service is more in tune with needs. Work with us and experience the difference our commitment to service will bring to your operations.
Are you looking for a specific scale to help with your aggregate operations? Browse our product listing to see what equipment we carry.